The

First ERP Cloud

with integrated

Track & Trace and Mobile Edge

.

Watch our Demo and discover a new form of ERP System. Powered by Odoo.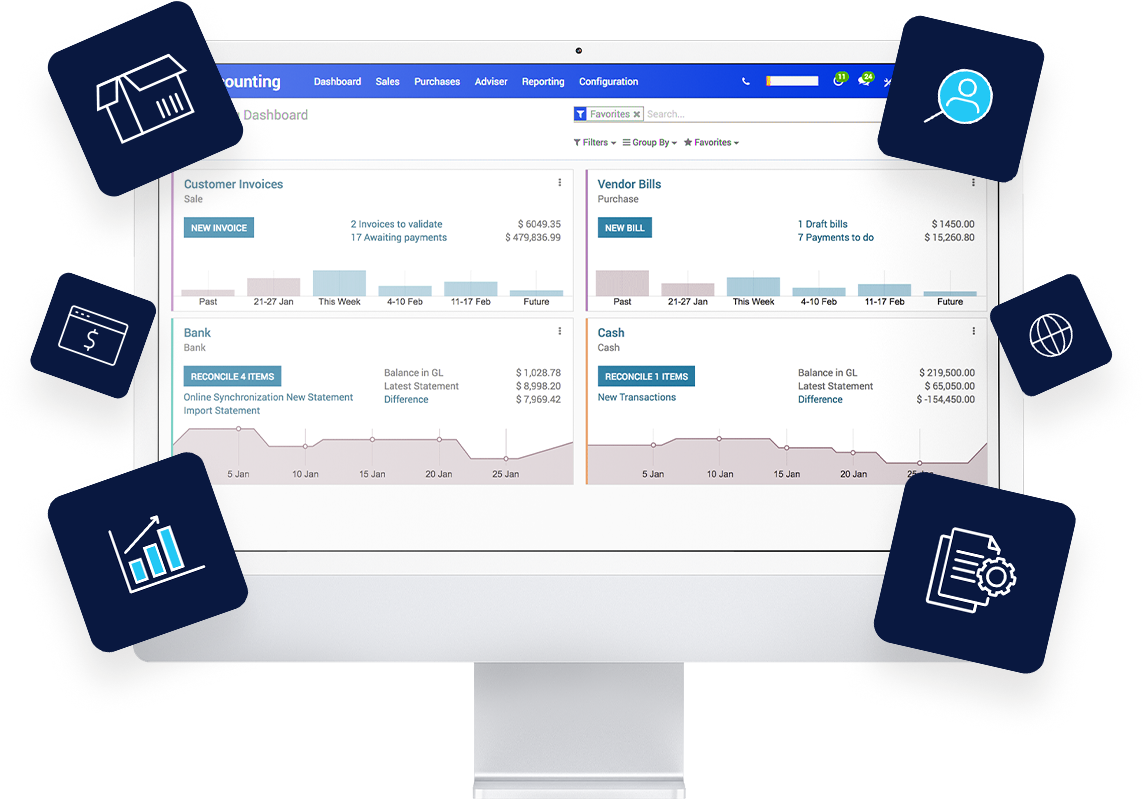 Trusted by 600+ Companies

Compare our ERP with other leading ERPs on the market. Download our comparative guide.
Integrated Solutions
Through
flexible and integrated modules
you will be able to scale your business
erpRX is a smart management software developed to manage your business in the cloud. erpRX is easy to operate and serves companies of all sizes and market segments. In addition to numerous features, you can count on the best cost-benefit ratio available on the market.
Over 7,000,000+ users worldwide cannot be wrong. From startups (1 user), to large companies with over 300,000+ users.
As your company grows or challenges arise, you will need a management software that can support your journey to success.
Check out some of the numerous features within each of the modules. Get all modules or those that make sense for your business.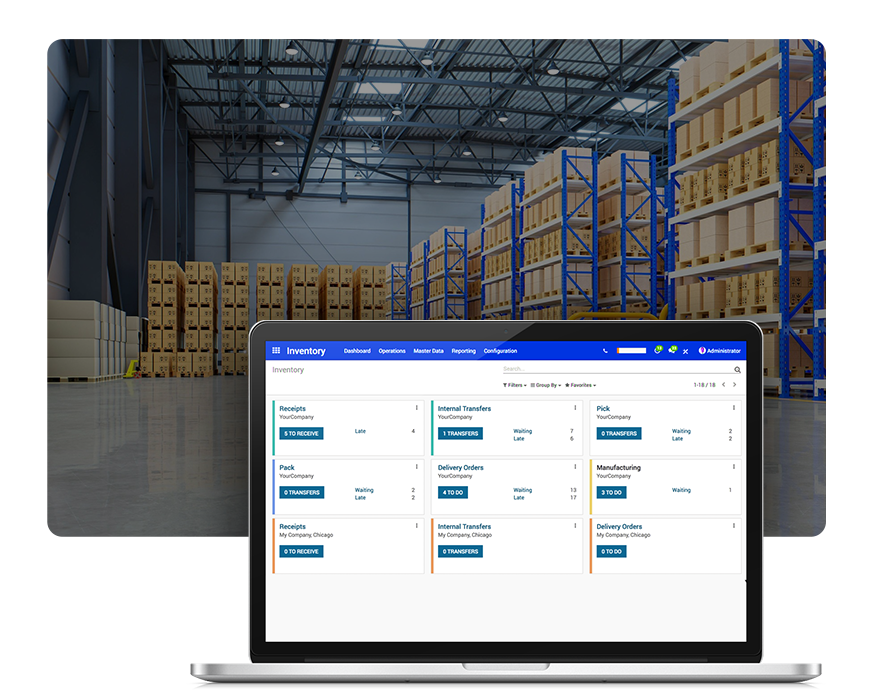 INVENTORY
Control your inventory without wastage and optimize manufacturing
Fully manage supply chain operations and MRP with the optimal inventory level and an automated replenishment system. Countless benefits for production and the warehouse.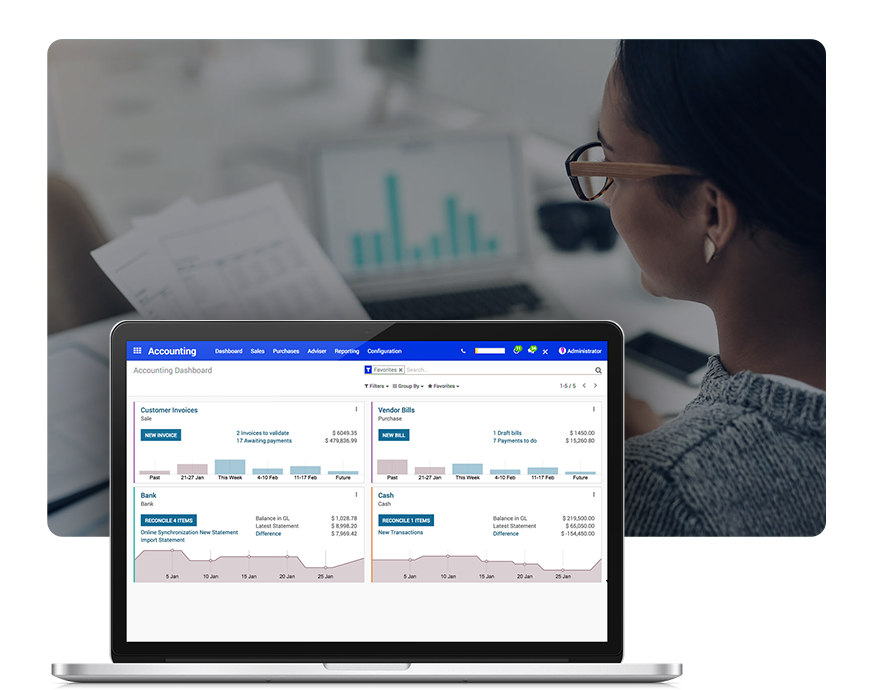 FINANCES
Get your finances in order without giving up any dollar bills.
Manage accounting, organize documents, create unique billing reports, and check expenses easily in just a few clicks.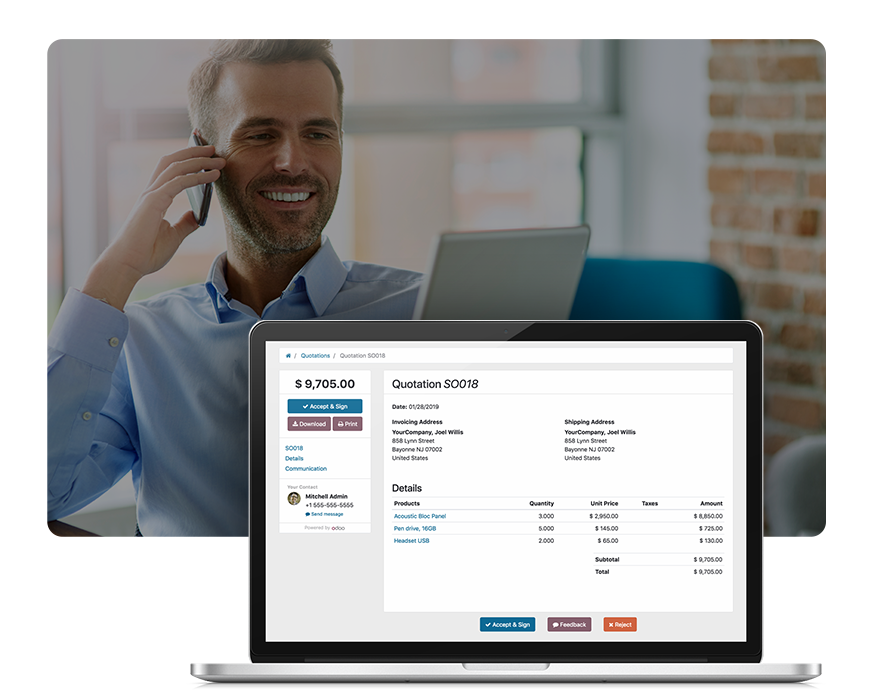 CRM/SALES
Win over premium clients with higher average transaction revenue, automate business processes.
Sort orders, manage quotes, tasks and contracts, communicate and get paid quickly with clear and sophisticated quotes that enhance the customer experience.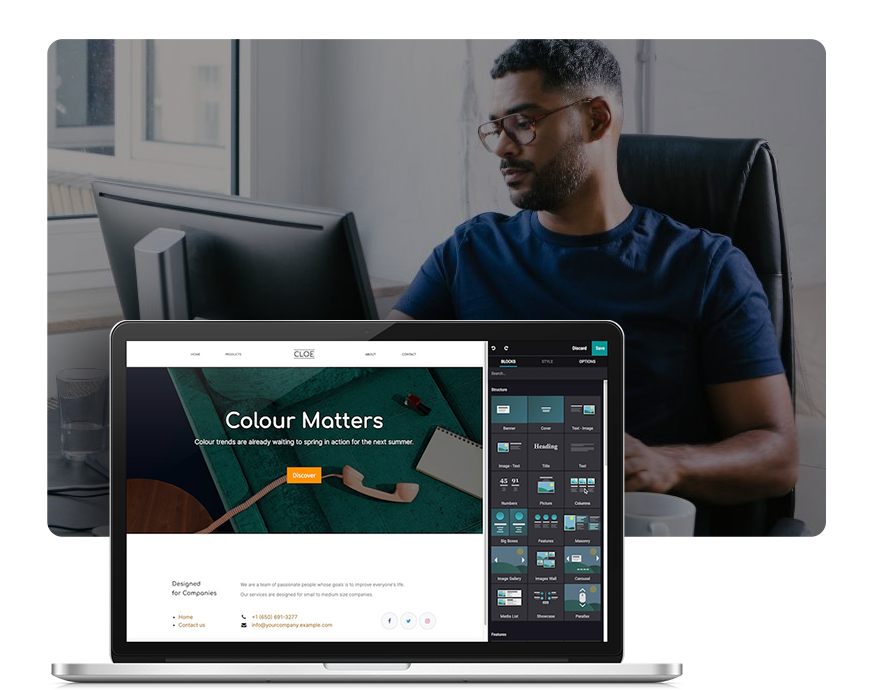 WEBSITES
Build websites with modern themes and at no extra cost.
Intuitive application with integrated marketing solutions. Create CRM-ready websites. Turn visitors into customers with customizable features.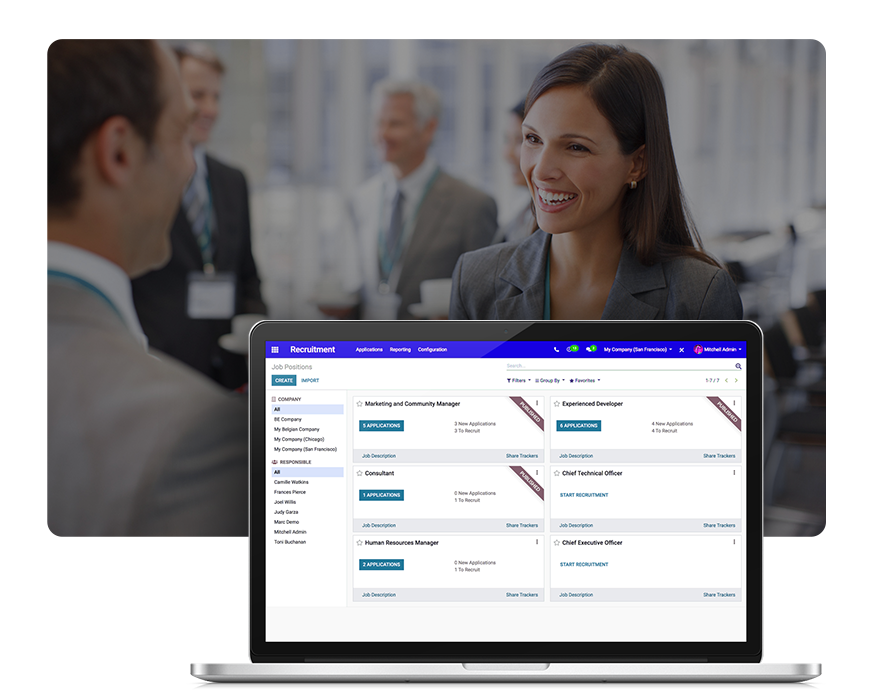 HR
Manage human resources by centralizing your information.
Simplify recruiting, monitor and evaluate work in one place. Verify up-to-date and approved expenses. Increase engagement and improve communication with integrated software applications.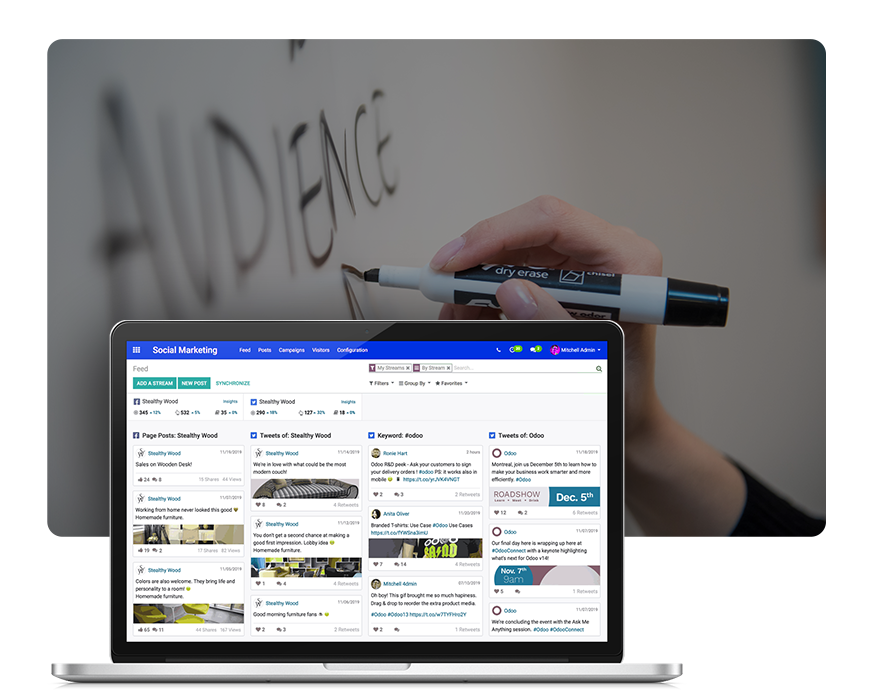 MARKETING
Have a central marketing hub to spread the word about your business.
Automate marketing tasks and increase work efficiency. Create automated marketing campaigns, manage social media, manage leads, define your customer journey and streamline workflows for each department.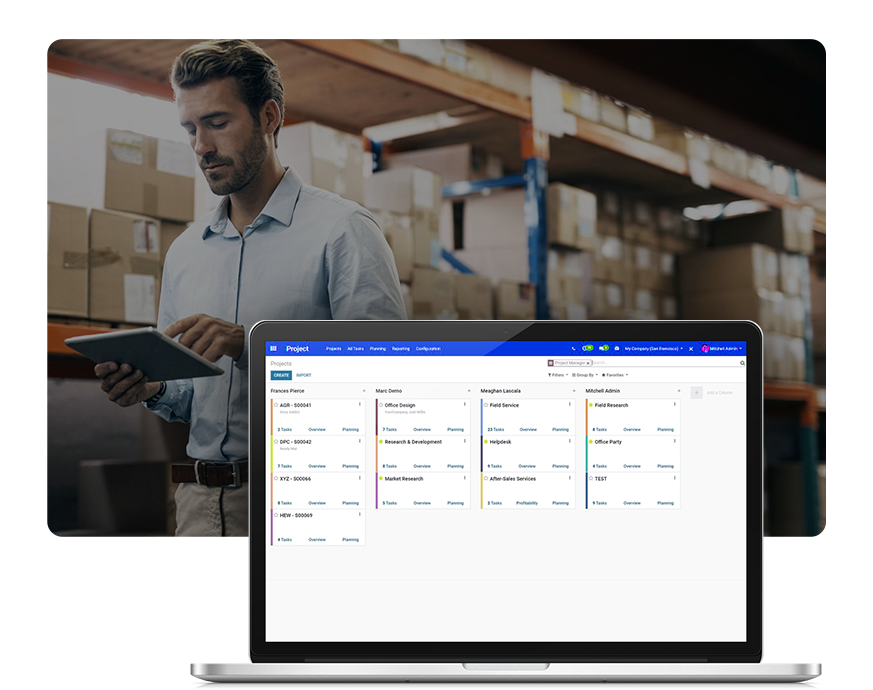 SERVICES
Take care of services with live tracking and planning.
Organize, schedule, plan, and analyze your projects with flexible software. Enhance collaboration, share documents and manage your activities from any location.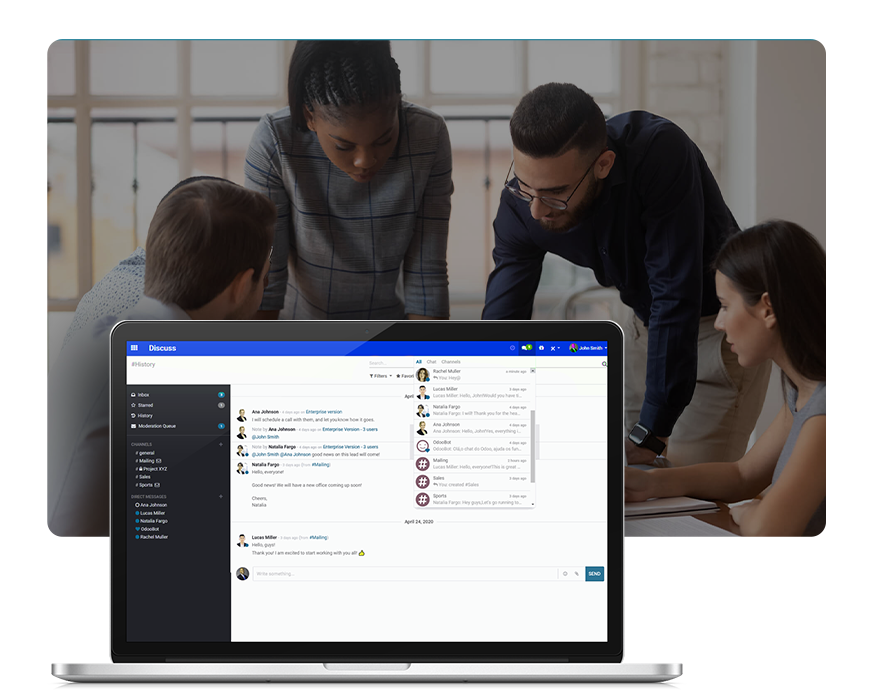 PRODUCTIVITY
Monitor productivity with one powerful tool.
Create private or group chat discussions to share your ideas with ease. Save time by keeping track of your employees' requests.
Mobility
Be ready for business anywhere and on any device.
Manage workflows from anywhere in the company or in the field, while securely signing documents electronically. Manage multiple projects and boost performance.
The erpRX also allows you to use all of its features through your smartphone or other mobile device, including barcode and QR code scanning, increasing productivity by 400% compared to a dedicated scanner. To top it off, it has augmented reality and artificial intelligence capabilities.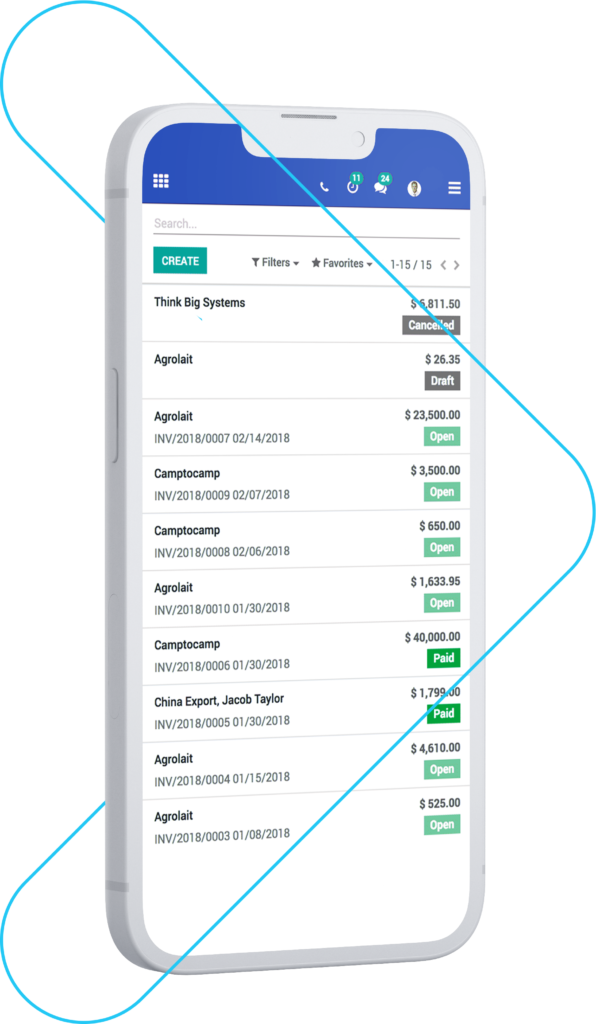 Supporting multiple industries
ErpRX applications embrace the processes of any industry and fit the needs of any workflow in a flexible way. Your company will also be able to adapt its products in compliance with the current regulations, providing your customers with safety through serialization and product or drug traceability, preventing counterfeiting, adulteration, and other inconveniences that end up impacting your business and your brand's credibility.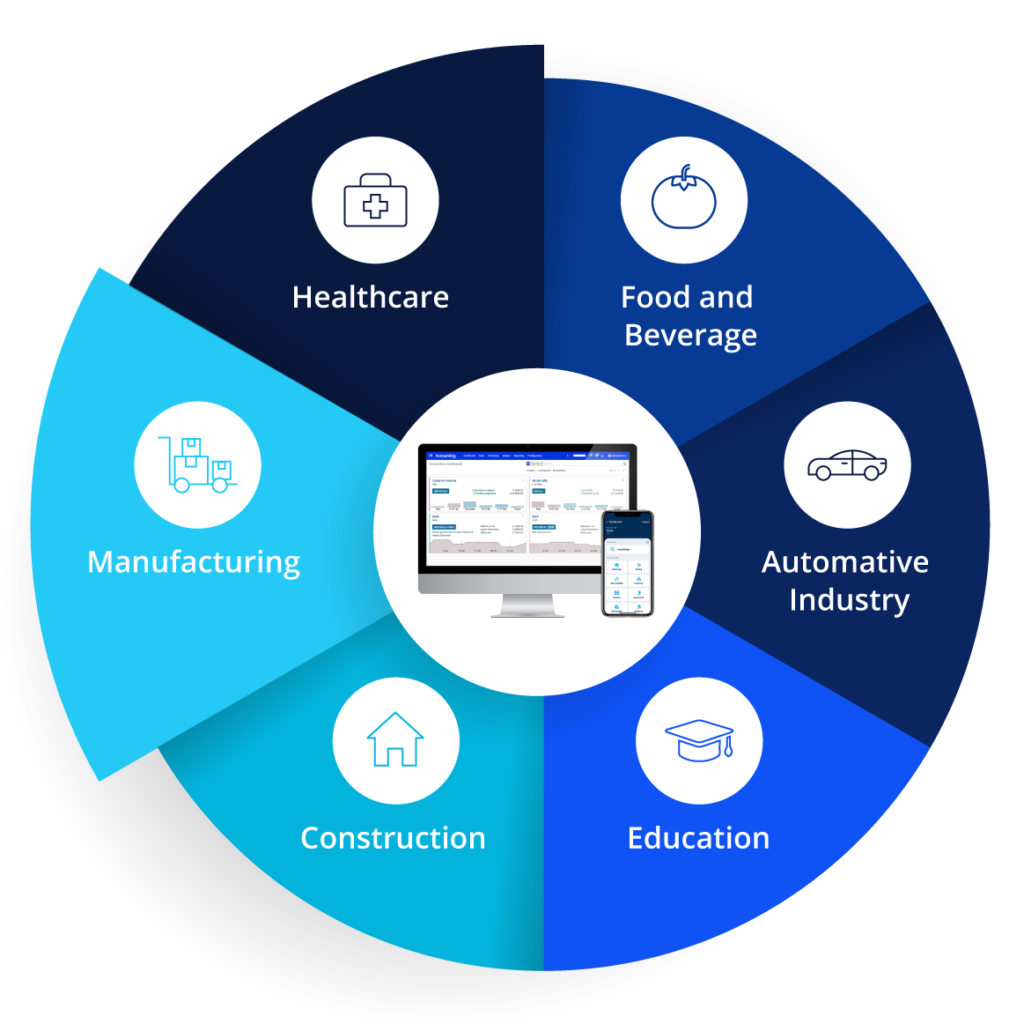 7 million users
have already transformed their operations and boosted their business productivity.