THE FASTEST MOBILE SCANNER WITH AUGMENTED REALITY (AR) OF ITS KIND
Rethink your operations.
Capture multiple codes: QR Code, Barcode, Serial, Data Matrix in seconds, higher speeds and lower operational costs.
See RapidRX in action
Laser scanners can only read one barcode at a time. They are clunky, slow, and expensive. A simple investment in a RapidRX smart mobile device can save thousands of dollars in management, logistics, and stock control costs.
Evidence shows that RapidRx can also increase staff productivity and reduce operating costs. When it comes to reverse logistics, your supply chain needs to react immediately when a product is returned. The augmented reality (AR) and vision system integrated into RapidRX will become your true allies.

Trusted by 600+ Companies

FEATURED APPLICATIONS
One scanner, multiple capabilities in compliance with laws around the world.
Simplify Integration with API-First
Integrate the fastest RapidRx scanner on the market into any environment or system.
Building a system or component from scratch requires a lot of time and effort from the development team. The API-First concept simplifies this work without affecting the performance of the operation. When new business opportunities arise, our API allows you to expand or scale the solution that much faster.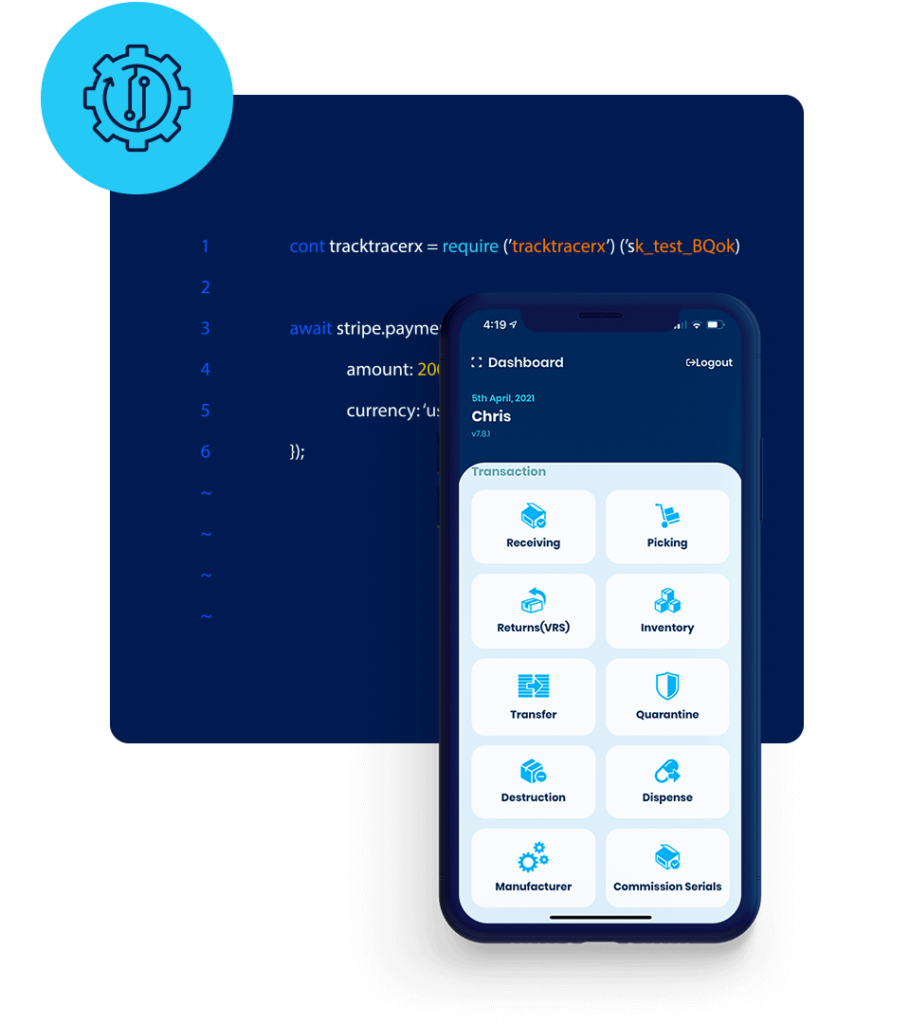 Unite the power of RapidRX with our serialization and traceability software
Set a proven example of quality and safety
Join our clients
"Top notch customer service. Easiest Track & Trace system we have ever used."
AVELLA SPECIALTY PHARMACY
"We have been a customer of TrackTraceRx since the ePedigree days."
ASP CARES
"After connecting to TrackTraceRx we were easily able to integrate with all of our trading partners."
AMERICAN PHARMACEUTICAL INGREDIENTS