7 million users have already discovered the smart management advantages of the ERP system that promises to meet the needs of any business.
In May TrackTraceRX launched a suite of enterprise capabilities that bring all the traditional features of an ERP system together into one comprehensive solution, allowing its customers to extend their systems beyond corporate boundaries.
The erpRX cloud business management software is yet another investment by the U.S. giant for the digitization of supply chains across multiple industries. In addition to bringing legacy functions such as inventory, finance, human resources, CRM and sales, erpRX is the first integrated system with the "Track & Trace" module for product and drug traceability, which is ready out of the box.
With unique mobility and barcode scanning tools, this modular solution is complemented by Augmented Reality (AR) and Artificial Intelligence (AI) capabilities, "establishing a new level in the TrackTraceRX product line," says CEO and co-founder Brian Sanz.
"Together with the MultiScanner RapidRX app, this system creates a process automation and data management network that meets the standards of any industry and scales company results," adds the CEO.
Brian Sanz says that traditional ERP systems are focused only on the internal operations of large companies and do not respond to the current needs of the supply chain.
"Today, organizations of any size must connect to their customers, suppliers, and business partners to operate efficiently. The erpRX is an evolution, allowing the company to exchange information with any agent of the value chain respecting the communication standards of any industry," says Sanz.
The erpRX is a flexible modular system that keeps up with market changes and different business needs as the company grows.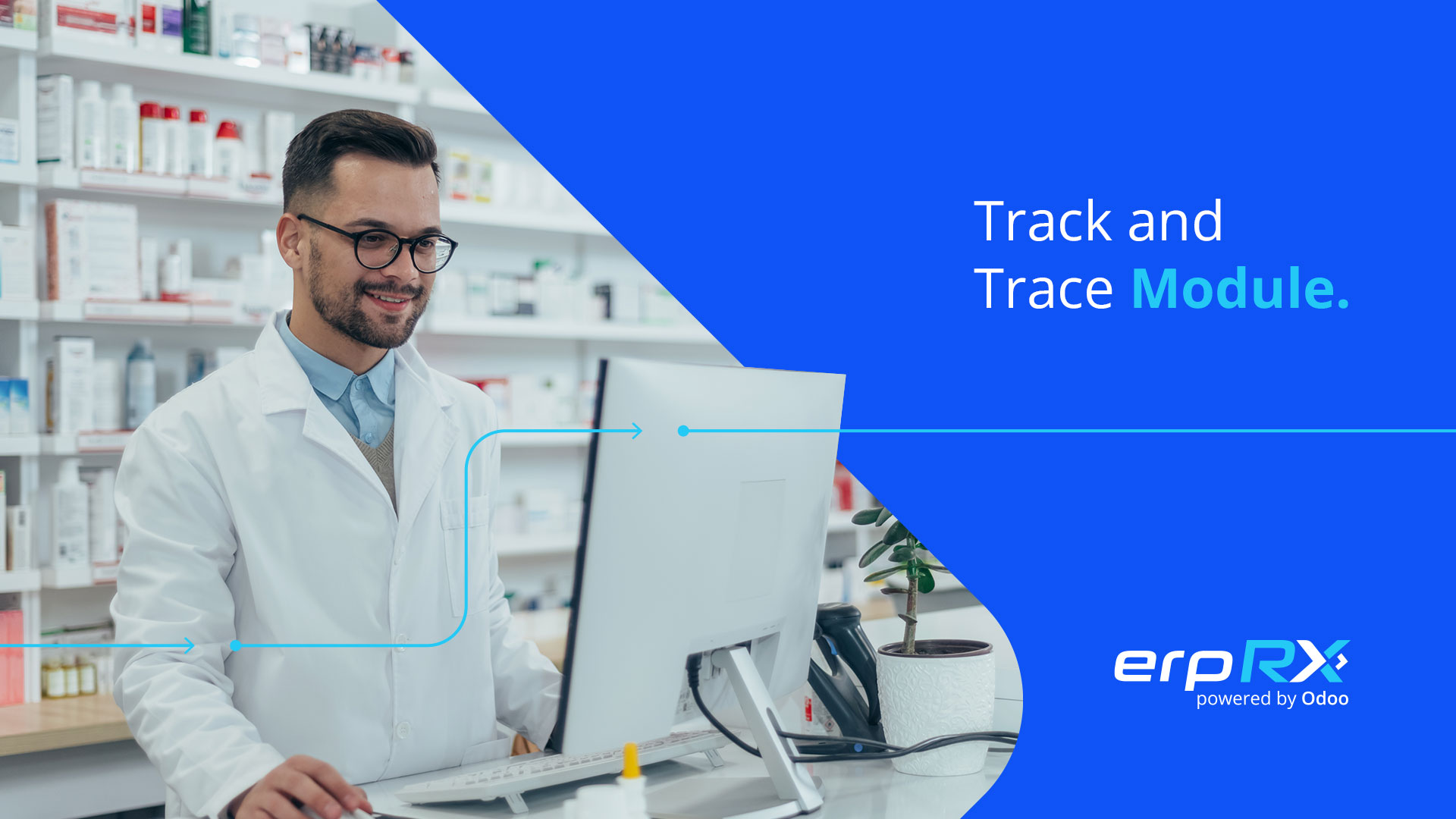 According to Brian Sanz, "Our solutions are suitable for organizations of all sizes and also benefits small businesses that prefer a smaller investment with the flexibility to use additional features and modules as their business scales.
With over 7 million users worldwide, erpRX Powered by Odoo is now available and fully compatible with FDA's requirements for adaptation to the Drug Supply Chain Security Act (DSCSA), solving any bottle necks in the pharmaceutical supply chain. It can also be used for other markets, reducing product counterfeiting in general.
TrackTraceRX continues in its worldwide expansion movement, developing traceability and smart management technologies that generate, collect, process and share crucial supply chain information within any industry, protecting the consumer and responding to market challenges.