Supply chain disruptions are inevitable, but the risks to the business can be mitigated with efficient management and with the help of technology. Discover how!
No supply chain manager wants to be told that the goods will not arrive at the warehouse on time! Yet during 2020 and 2021, many companies have struggled and are still struggling to meet orders in the face of supply chain uncertainty.
Every product goes through several stages before it reaches us. Interdependent, these stages of the chain work in sync, and it is possible to predict and minimize the risk of disruption when there is transparent supply chain management.
We don't always think about the existence of this chain when we buy a product, but up to the supermarket shelf several processes take place that involve:
Extraction of raw materials
Conditioning and transport to the supplier
Storage
Manufacturing (transformation in production)
Finalization and packaging
Transportation to retail
It is a fact that globalization has shortened distances and reduced time, mainly due to technological innovations that allow the assembly of increasingly larger and more complex supply networks. Based on these changes, it is increasingly difficult to map the product's value stream efficiently.
Let's think about a large e-commerce company that works with several suppliers: managing the entire network of partners and foreseeing future demands is essential to prevent product shortages.
But a large supply chain is subject to numerous disruptions.
So within a chaotic context like the Covid-19 pandemic, being ready for future challenges is the only way to minimize the impact of potential disruptions.
Here you will find out how to stay one step ahead of your competitors, protect your business from market uncertainties, and deliver more value to the customer!
Efficient management can protect complex chains from major supply disruptions
Well-structured management is essential for complex supply chains, but it does not always receive enough attention and investment.
Do you need some reasons to understand that good management can change the course of your business? Then let's take a little look back!
Starting in late 2020, the skyrocketing incidence of Covid-19 cases caused computer chip production in Taiwan to face sudden disruptions. The result? Major technology companies, based in other countries such as the United States and Japan, announced delays in the manufacturing and shipment of some electronic devices. This was the case, for example, with Apple, the American giant, and Nintendo, the video-game company.
One can see, then, that supply chains have a sensitive infrastructure, with small and medium-sized companies being the most affected by supply disruptions.
Major disruptions, such as that caused by the new coronavirus pandemic, or the Fukushima nuclear meltdown, cause "bullwhip effects" that influence the demand and supply relationship across chains worldwide.
How does the bullwhip effect influence my business?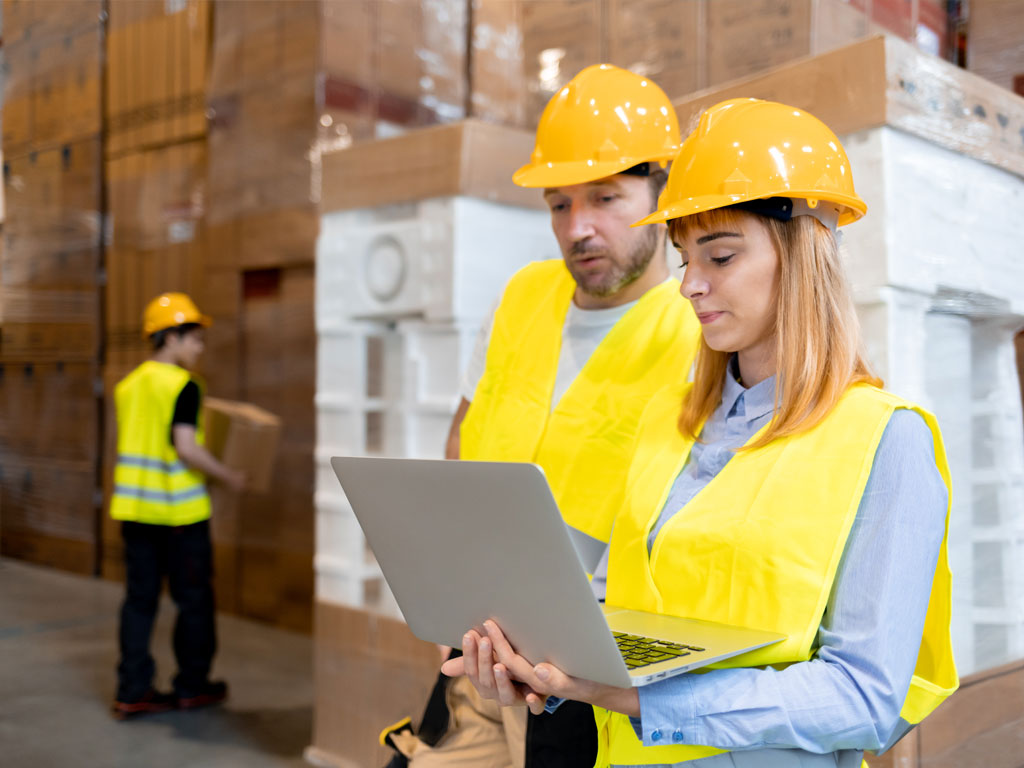 Imagine that summer has arrived and the sale of portable humidifiers has increased considerably with the dry weather.
When the supply chain doesn't get proper feedback and doesn't know about retail sales, production in the factories stays the same, distributors don't optimize their inventories, and retailers don't restock the shelves.
Demand is not met and all participants in the supply chain lose new sales.
When we do not know how the sales of a certain product are behaving in the chain, the bullwhip effect sets in!
The bullwhip effect is the discrepancy between demand and sales of a product, and is measurable when the number of orders to the supplier varies differently from the number of sales to the consumer. When this happens, small producers are certainly the most affected, as they cannot respond immediately to market fluctuations.
But regardless of the size or situation of your business, you need to take some steps that will prepare your company for any kind of disruption and minimize its effects.
How to minimize the risks of disruption in my business?
In the United States, for example, after the explosion in Covid-19 cases, e-commerce saw demand escalate to an unprecedented level. In this landscape, warehouses became part of the bottleneck as the increase in the quantity of stored items led to a shortage of warehouse space. The result: warehouse fees increased and the changes dramatically affected the price passed on to consumers.
This was just one of the many reasons that caused shortages, delays, and increased costs. Thinking of the chain as a whole, negative cascading effects can have serious consequences for the global economy.
So you need to be ready.
1. Manage emergencies based on data
Step 1: Centralize your information
Decision making is strategic and crucial for any business. If you are a manager, you know this better than anyone!
So make decisions with caution. Centralizing your information is the fastest way to good results.
Assign people from your team to handle business with customers, partners, and suppliers. Meanwhile, another team manages the internal operations and keeps the flow going.
But keep one thing in mind: you need a spokesperson.
Step 2: be transparent
In times of crisis, being transparent with your business partners is critical.
While there are disruptions in the supply chain, you must be prepared to communicate, clearly and calmly with all your stakeholders.
Your spokesperson is responsible for your negotiations and for informing your partners about your own processes and about the behavior of your assets within the market.
And to achieve transparency in all your processes and contribute maximum insights to your supply network, you need concrete and up-to-date data. But we will talk about this a bit further down the line!
Step 3: empower people to make decisions
Business decisions involve a lot of information, variables, and technical aspects that cannot be ignored.
An example: asking an administrator to give an opinion on the composition of a drug is not the best way to proceed, right? A doctor recognizes every ingredient in the product and knows which of them are potentially dangerous.
So assign the right people to make the small decisions necessary to keep your workflow intact.
Don't have these people on your team? Well, now may be the time to start thinking about staff training.
2. Map out your supply chain with traceability
In times of crisis, if you still have suppliers and a steady flow of assets, your business will survive interruptions.
Use traceability to map all your processes and also your relationship with your partners. This way you get a 360° view of the supply chain.
Data is very important and it comes into play here!
With information visibility you can, for example, know exactly where the nearest manufacturer to your supplier is, find out the route of your orders, and understand the criticality of each component in your operations or services.
Visibility also gives you insight into the status of your orders and helps you control stock levels.
Thinking in a market environment where scarcity is an issue, the search for supply alternatives opens space for product quality degradation and counterfeiting.
Traceability provides the necessary tools for more transparent and assertive quality management, as well as making counterfeiting unfeasible – thus directly positively impacting the consumer's safety and satisfaction level.
3. Work with your business partners and minimize risks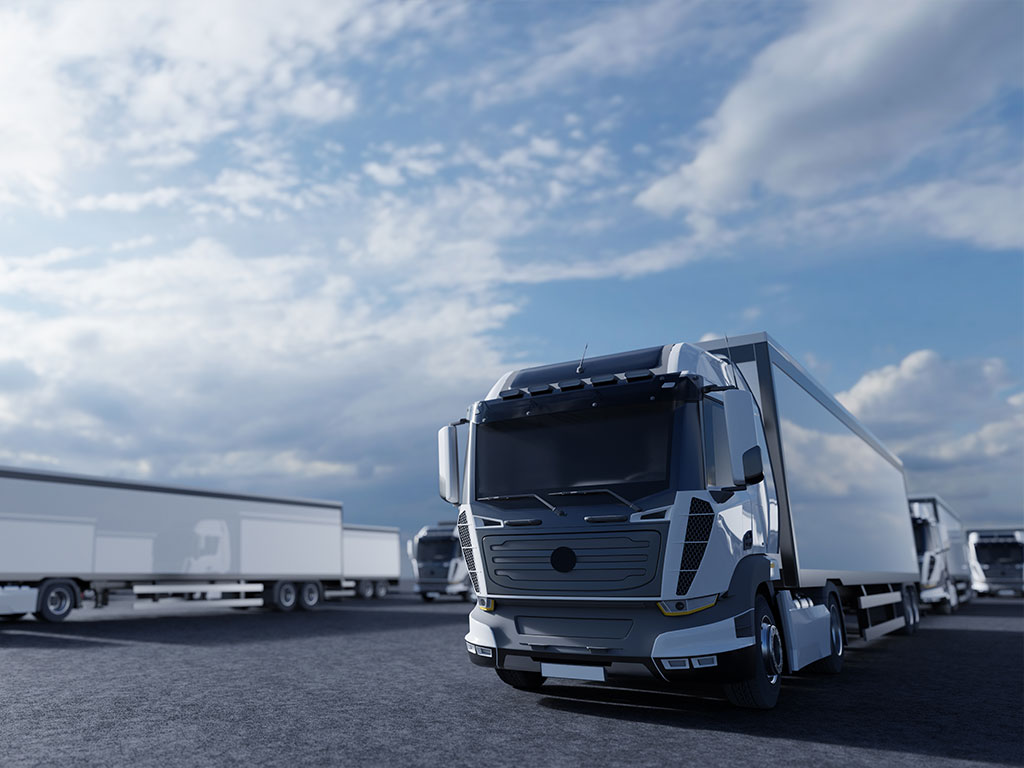 Many see the supply chain as a team. And this idea is completely valid!
You, the manager, probably share your strategies with your collaborators in search of synchronization and an overall job well done.
With your suppliers, the idea should basically be the same. Disruptions in the supply chain do happen, but they can be minimized by working together.
These supply disruptions are a major threat, especially for small businesses, as they trigger product shortages, sharp increases in distribution prices, and gaps in product delivery.
Make sure your suppliers (and partners) are working together, with high data visibility.
That way you are aware of stoppages in other links of the chain and respond to potential problems with speed, while protecting your business reputation!
4. Diversify your suppliers and manufacturing partners
It doesn't matter if you are a large or small company, your management and decision making cannot be based on costs alone!
In times of crisis and disruption, it is essential that you work with more than one supplier, even if it makes your costs a bit higher.
Can you imagine scheduling the delivery of a large urgent cargo with your main customer just when your only supplier has not received the raw materials for production?
Mistakes like these destabilize your business relationships and can become costly by the end of the month!
So don't count on luck: don't depend on just one supplier for an important component or asset for your business.
5. Automate your operations
Messy spreadsheets and manual processes based on pen and paper are still common in small or medium-sized companies. And they should not be.
Your company needs its activities to work in an integrated way. After all, this way you achieve more transparent processes – an important point that we have already discussed here.
Your purchasing processes are very important in times of disruption and cannot be based on outdated spreadsheets.
Change your manual purchasing process to automated purchasing and watch your operating costs drop considerably.
Need some more encouragement before you take this step? Know that digital operations offer greater accuracy and control. After all, no one wants to keep dealing with errors in receiving shipments and processing invoices, right?
6. Invest in the right technology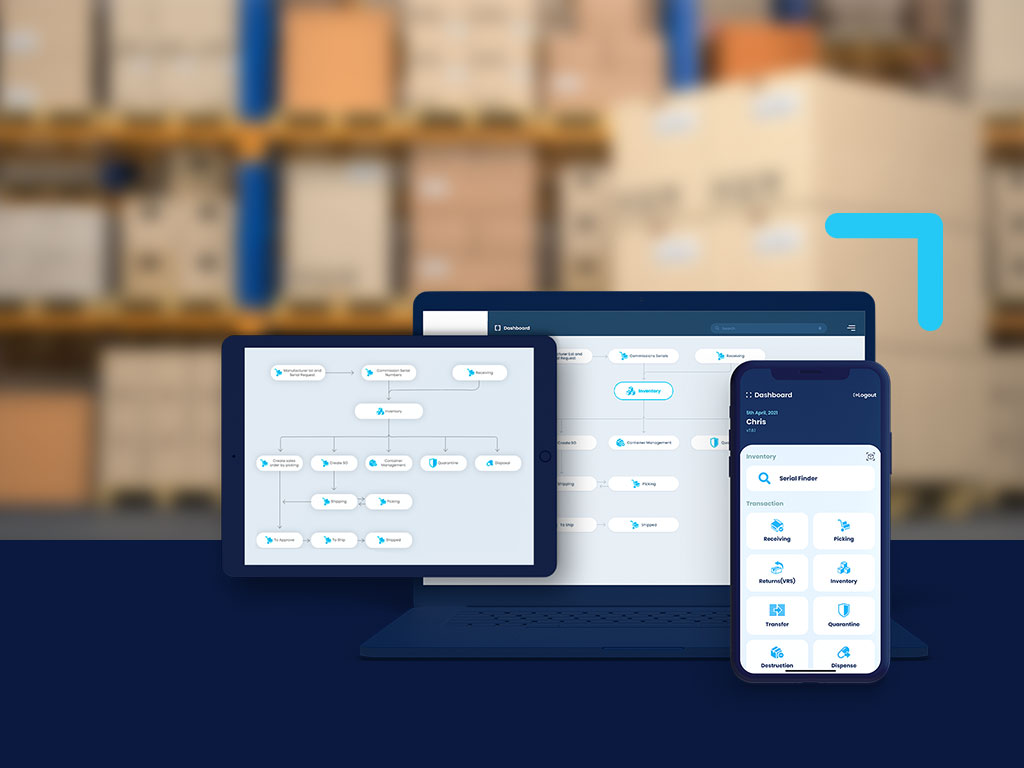 We are nearing the end of 2021. It's about time you start investing in robust management software that provides full, real-time visibility into your inventories and supply chain assets.
Based on a transparent and efficient system, your team can complete many day-to-day activities faster and with 100% accuracy, including, for example, identifying inventory levels.
By integrating your system with your business partners' networks, data is exchanged in real time, without any issue.
So your suppliers can share information about stock levels and raw materials, which helps your company prepare for supply chain uncertainties.
A single system like the TrackTraceRX Traceability Portal is able to integrate important customer, sales, supplier, and producer data in a secure and automated way.
Remember: investments in technology are usually cheaper than lost sales due to stock-outs.
Maintain accurate stock levels with the RapidRX app!
By now you have understood that management software like the TTRX Traceability Portal keeps your stock under control by identifying, for example, which stock your suppliers still have.
Now you should know that other solutions do not offer the same seamless integration with your partners. A good system integrates your business to a platform with other players in the market, allowing information to be easily conferred and exchanged.
By combining the power of the RapidRX scanner app with our software, just a quick barcode scan enables you to quickly identify your inventory levels and plan your outgoings, pinpointing the best order in which to sell your stock.
Our solutions become indispensable in times of disruption, providing key information that helps you save hours of labor by making it easy to see which stock is taking up your space and needs to be converted into sales.
Get to know our solutions and minimize the bottlenecks of supply chain disruptions.
Supply chain disruptions were a part of everyday life in 2020 and 2021, but they are not going away overnight and are expected to continue to haunt supply chain players in 2022.
Once you've checked out our solutions, keep digging and dig deeper. Not sure where to start? Search for "bullwhip effect" and "new technologies that automate the supply chain" – but don't stop there!
If you still have questions, don't hesitate to talk to our team of experts. We will recommend the best solutions that really suit your business needs!
{{cta('c53b7ee2-ee57-447b-89ef-0e1eddd533c0')}}