There's no turning back! Barcodes are everywhere and are with us in many diverse situations, whether we are shopping at the grocery store or at the pharmacy.
That is because nowadays the volume of data we produce, transmit and have access to is very large! And barcodes are the key enablers for this process.
To choose the most appropriate code for your business, it is important to start by understanding how barcodes work and what types are available.
Explaining barcodes
At first we need to understand that barcodes are capable and responsible for storing and transferring text-based information.
Basically, the bars that make up the code are associated with characters that, in turn, are linked to specific data about a product. An interesting comparison is with a car's license plate: the letters and numbers that make it up allow identification of who the owner is and whether the license is paid, for example.
Each sequence of characters in a code is associated with an algorithm, the command to perform an action or produce a response to a specific problem in the digital space.
Barcodes are an easy way to transmit information such as price, expiration date, manufacturing location, and destination of a commodity within a logistics warehouse, or a store.
This capability, while seemingly simple, has been transformative for the industry, streamlining manual processes of entering and reading data. And because it is simple, it is a widely employed technology. Not least because barcodes are present in almost every product we consume, from food to books to computers and cell phones.
Another point to be considered is that there are several types of barcodes, different in their composition, but usually employed for the same purpose – transmitting information.
Given the abundance of code types, it is common to find different formats depending on the product and or industry category. To help you understand the subject, we have put together a list containing the most popular types of codes.
One-dimensional (1D) barcodes
1D barcodes encompass some of the most common types used in everyday life. They are also known as linear barcodes and vary in width and spacing between parallel lines.
One-dimensional codes work with a limited number of characters from 8 to 15, since their width is linked to the amount of information they can contain.
1D codes are mainly used in sales operations and to hold information for a warehouse or stockroom.
UPC Code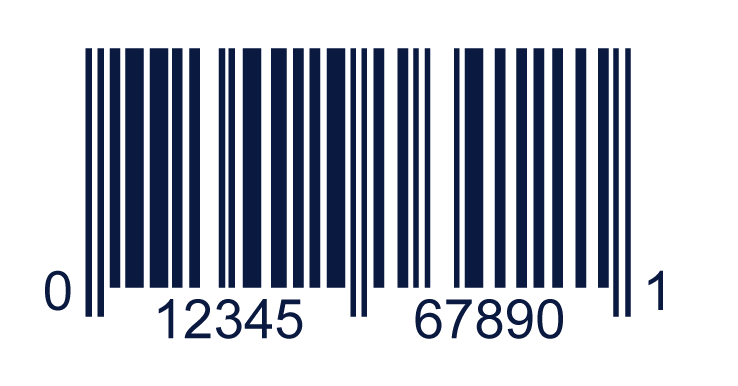 The UPC (Universal Product Code) barcode is one of the most widely used barcodes in the world.
It is printed on product packaging, helping to identify information such as brand, size, color, and value. That is why they are widely used in retail, such as in supermarkets and clothing stores.
Its pattern is easily identified by reading equipment based on the use of laser, the bar code readers that are near the cashiers in most stores – those that emit a red light.
There are also variations of this code: UPC-A, capable of encoding twelve numerical digits, and UPC-E, which operates on a six-digit basis.
EAN / Bar Code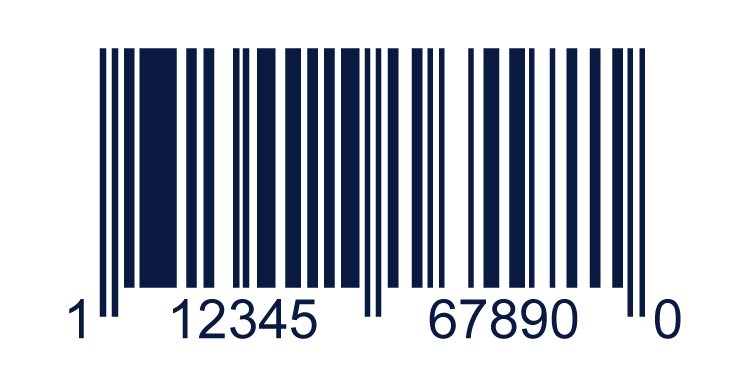 Along with the UPC, the EAN (European Article Numbering) barcode is also used for labeling assets and consumer goods for reading at the point of sale.
It is slightly larger in structure than the UPC, while still being easily readable by laser barcode scanners. Although the name identifies it as being European, this code is present all over the world.
This code also has its variations: EAN-13, EAN-8, JAN-13, ISBN and ISSN.
128 Code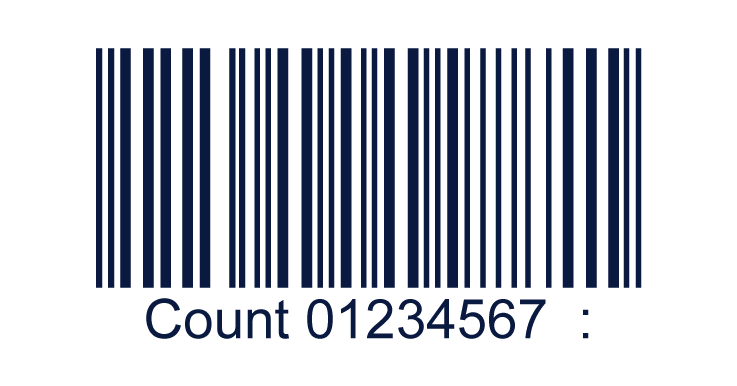 The GS1-128 code is considered ideal for logistics, very efficient in identifying containers and shipped or packaged items, including the serial number, expiration date, item measurements, and production lot number.
ITF-14 Code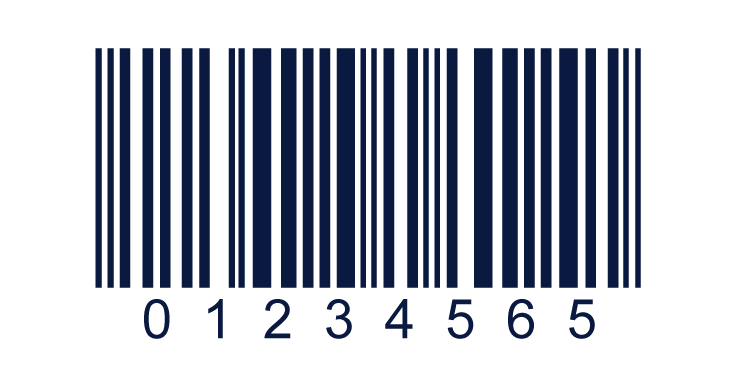 The IFT-14 also works well in logistics management. It is suitable for labeling different materials in the packaging industry and facilitates package tracking.
These types of codes are printed directly on outer cartons, for example, and can identify the item's origin, manufacturer, lot, and other data.
They ensure efficient and secure product traceability, benefiting identification and bringing more data to the package recipient.
GS1 DataBar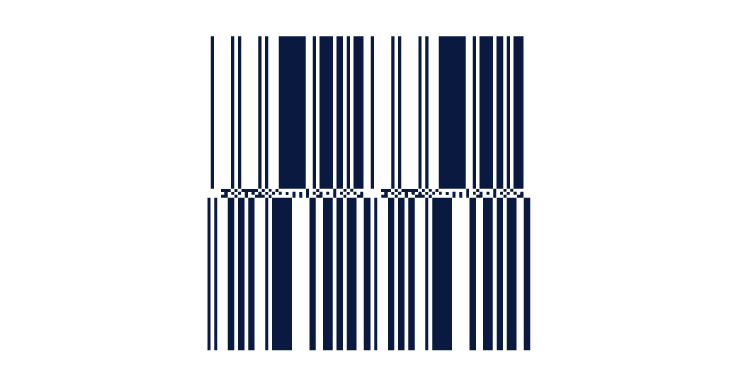 GS1 DataBar barcodes are present in retail and healthcare by identifying coupons, general items and other perishable products.
Most effective in consumer interaction environments, such as self-checkout and patient care, DataBar has a large data storage capacity – it can identify information such as lot and expiration date.
They are also common in electronics, cosmetics, tools, jewelry, and costume jewelry.
They are more flexible than other codes (EAN and UPC), which ensures good performance in operations that demand traceability and expiration control.
Some of its variations are: GS1 DataBar Omnidirectional, Truncated, Stacked, Omnidirectional Stacked, Expanded and Expanded Stacked.
Two-dimensional (2D) barcodes
2D barcodes are capable of storing more data per unit area. 2D barcodes are codes that have come into use more recently.
They were developed with technology that safeguards them against errors, preserving the data even if it becomes damaged.
QR Code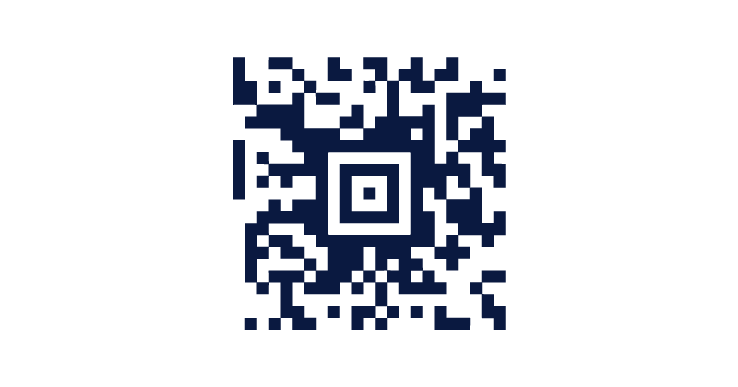 The QR code is based on the juxtaposition of dark dots on a white background, recording text-based data. Present mainly in retail and the entertainment industry, they are the advertising darling and are closely linked to marketing, allowing interactions with consumers.
Some television channels, for example, display QR codes on their screens so that viewers can access additional content about what is being shown and interact with the programming.
Another example: with the Covid-19 pandemic came the surge in demand for digital menus in restaurants, which are accessed on cell phones by scanning QR codes.
They are not read by laser equipment, but by image capturing cameras, requiring the use of specific software for this task.
In other words, it is possible to read a QR code with a cell phone camera, but for this it is necessary that the cell phone has its own QR reading program.
They have high fault tolerance and can be read with surprising speed. They support different data modes: numeric, alphanumeric, byte/binary, and Kanji. QR codes are free to use.
DataMatrix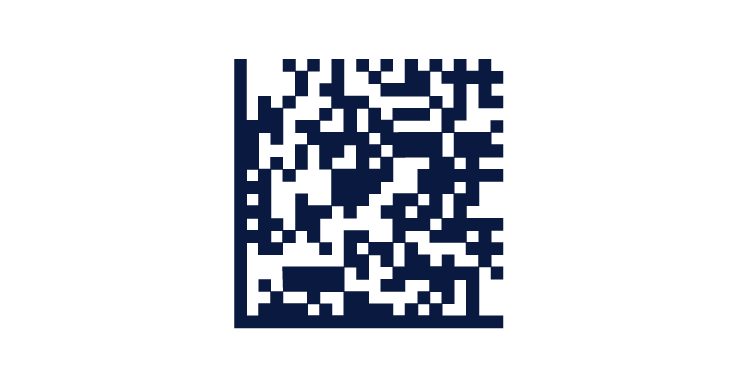 The Data Matrix is a two-dimensional code that stores a large amount of data.
As it is a non-linear code, its use is not common in points of sale (supermarkets, pharmacies, etc.), because its scanning is processed by digital cameras, just like the QR code. In both cases, a scanning software is required, such as TrackTraceRx's RapidRX.
A feature of this code is that it can be printed directly on the product packaging and, when laser-engraved, it offers more protection against wear and tear.
With high fault tolerance, Data Matrix codes label small items and documents in logistics and in many industrial operations. A variation of this code is the Micro-Datamatrix.
In the United States and Brazil, with the implementation of serialization and drug control systems, Data Matrix will become the standard for drug storage.
How to read different types of codes?
Today there are many different types of tools available for reading barcodes, be it 1D or 2D.
In addition to the well-known laser scanners, which process 1D codes, it is now possible to use applications and image capture cameras, such as TrackTraceRx's RapidRX.
Using new technologies for reading codes ensures improved efficiency, either by reducing the reading time, or ensuring the information is accurate.
We even have an article detailing the different types of readers you can get on the market. Check it out here.
In summary
Choosing the best code to be used in your operations needs to take these factors into consideration:
The quantity of information that needs to be stored and transmitted;
The space available for printing the codes;
Which equipment will be used in the scanning operations.
And don't forget that keeping up to date and operating with the best in the market is an investment that guarantees a positive return for your brand!
Still unsure about the best approach to take? TrackTraceRX has a specialized team of experts that can help your organization.
{{cta('c53b7ee2-ee57-447b-89ef-0e1eddd533c0')}}