The words traceability and serialization have been occupying the minds of pharmaceutical industry managers around the clock for some time now. And with good reason!
Today, several countries are implementing tools that allow control of medicines and pharmaceutical products in circulation. And this regulatory wave has several deadlines to be met, and as a result of the Covid-19 pandemic, they have become tougher and more immediate.
Even though regulatory updates are ongoing and completion deadlines are drawing near, agencies responsible for controlling traceability and serialization systems, such as the Food and Drug Administration (FDA) in the United States, have ruled out the possibility of fining companies that do not meet the deadlines.
Even so, the world market is expressing its concern in light of the challenges that serialization can bring. But you have more to gain by implementing serialization than you think!
Hold on! What if I'm already running behind?
The pharmaceutical supply chain can be very long and very complex. This means that there are several links, i.e. other companies, that are also coordinating their deadlines with their eyes on the calendar.
With so many companies accelerating their serialization implementation, resource providers around the globe may struggle with supporting too many of their customers at the same time.
Tight deadlines, coupled with the large number of companies implementing the necessary tools, contributes to serialization becoming a complex process that cannot be rushed. It takes time for resources to be tested and evaluated, taking not only the immediate effects of implementation into account, but also the future gains and possibilities that can be created and taken advantage of.
So if you are behind schedule, we strongly advise you to start planning now.
Pharmaceutical serialization brings its own set of challenges
Serialization seems simple on the surface, but each country has different requirements, so it is essential to note which regulations are in place. In addition, it may be necessary to aggregate a set of data concerning more than one unit of a product into a single code – the process of aggregation.
Therefore, the great challenge of serialization is to allow the individual information to be gathered in a single code, which allows access to data concerning the production, for example, of a batch containing dozens or hundreds of products. It is therefore essential to establish interoperable systems based on shareable communication standards.
If no man is an island, as in the title of John Donne's book, no company acts alone, it is necessary to establish partnerships with other agents, either in supplying raw materials or in the distribution of them.
And if your product information is valuable to your company, it is also valuable to your partners.
Serialization, therefore, enables partner system integration, ensuring access to the necessary data according to demand and timing in the supply chain.
It is also necessary to install and use robust software and equipment, which may generate concern among managers, since investments in machines and qualified personnel are required.
After all, preparing your team for a new workflow is not an easy task.
Reasons to not leave pharmaceutical serialization to the last minute

1. Strategic data is not merely an option in the business world.
By serializing products by unit and tracing the flow of each code based on a complete traceability system, the data becomes truly valuable. Remember: having more information about your production processes means having more power to act.
By collecting important data in a strategic way, the information obtained becomes the key to improving your processes. Consequently, with fewer errors, a good reputation, and enhanced competitiveness, your company will stand out from the competition.
And the same processed information is also of great value to your partners. A transparent chain enables the success of all its agents. As a result, new partners will think about your company before they close new deals.
2. Avoid supply detour and cargo theft.
Having visibility of the processes within supply chains helps the transparency of the company as a whole. Any potential problems at a given stage, such as detour and cargo theft, which are more common in unmonitored supply chains, can be solved quickly causing less damage to the company.
If you don't invest in transparency, you can become a target for criminal groups that will mess up your supply and distribution flow. For you the impacts are great, in the chain, they become staggering and the more participating links in the chain, the more indirect victims as result.
3. Counterfeiting of medicines grows along with the industry
Counterfeit, adulterated or non-certified medicines pose incalculable risk and damage to peoples' health, who end up losing their trust in their local healthcare systems. According to data from the World Health Organization (WHO), in 2019, more than 1 million people died due to the use of fake medicines.
In 2020, the fight against counterfeiting took new directions, making it more challenging than ever. This is because the Covid-19 pandemic has created even more chaos with disruptions throughout supply chains, regulatory uncertainties – particularly regarding the approval of new vaccines – and people's growing need for medical solutions.
The internet is also part of the problem. In March 2020, INTERPOL (The International Criminal Police Organization), with help from authorities across 90 countries, took down numerous online pharmacy links that were selling counterfeit pharmaceuticals worldwide.
At the end of the police operation, more than 14 million US dollars worth of pharmaceutical products with no proven origin, such as antiviral drugs and fake cosmetics, were seized.
With increasingly complex supply chains and an unimaginable level of information rolling in every second, coordinating every step of every product, without fail, is only possible with serialization and traceability.
4. Reduces costs with automation
It is a fact that new processes that are implemented in consolidated chains generate costs and require skilled labor. And what are the consequences of this? In general, one thinks of the prices that reach the end consumer. This is why automation is a sure-fire solution!
The implementation of automation requires investment, but when we consider the medium and long term, there is a cost reduction. In addition, it is possible to reallocate employees and concentrate labor to where it is most needed. So remember: automation is not the same as replacing people with machines.
Your employees can be trained to perform new functions, especially those that require strategic thinking and data-driven decision making.
For all the changes to take place and the gains to begin to manifest, it takes time, since automation is a complex process.
Time and patience are required, but API-enabled solutions shorten the lead time.
5. The legislative environment is unpredictable.
The pandemic crisis has delayed the implementation of end-to-end serialization and traceability worldwide, that is a fact. This can be seen in the application of new deadlines for different stages of the process, which are constantly being announced by regulatory agencies. In addition, announcements of changes and new adaptations that later become mandatory are a common occurrence.
Therefore, establishing an action plan and focusing your efforts on concrete requirements ensures that you have time in the future.
By preparing now, you gain more time for future adjustments that may slow down your implementation processes.
Eliminate unforeseen time constraints and potential additional costs to align with the changes of your most competitive competitors once and for all. Act now.
6. Interoperability takes time, which you probably don't have.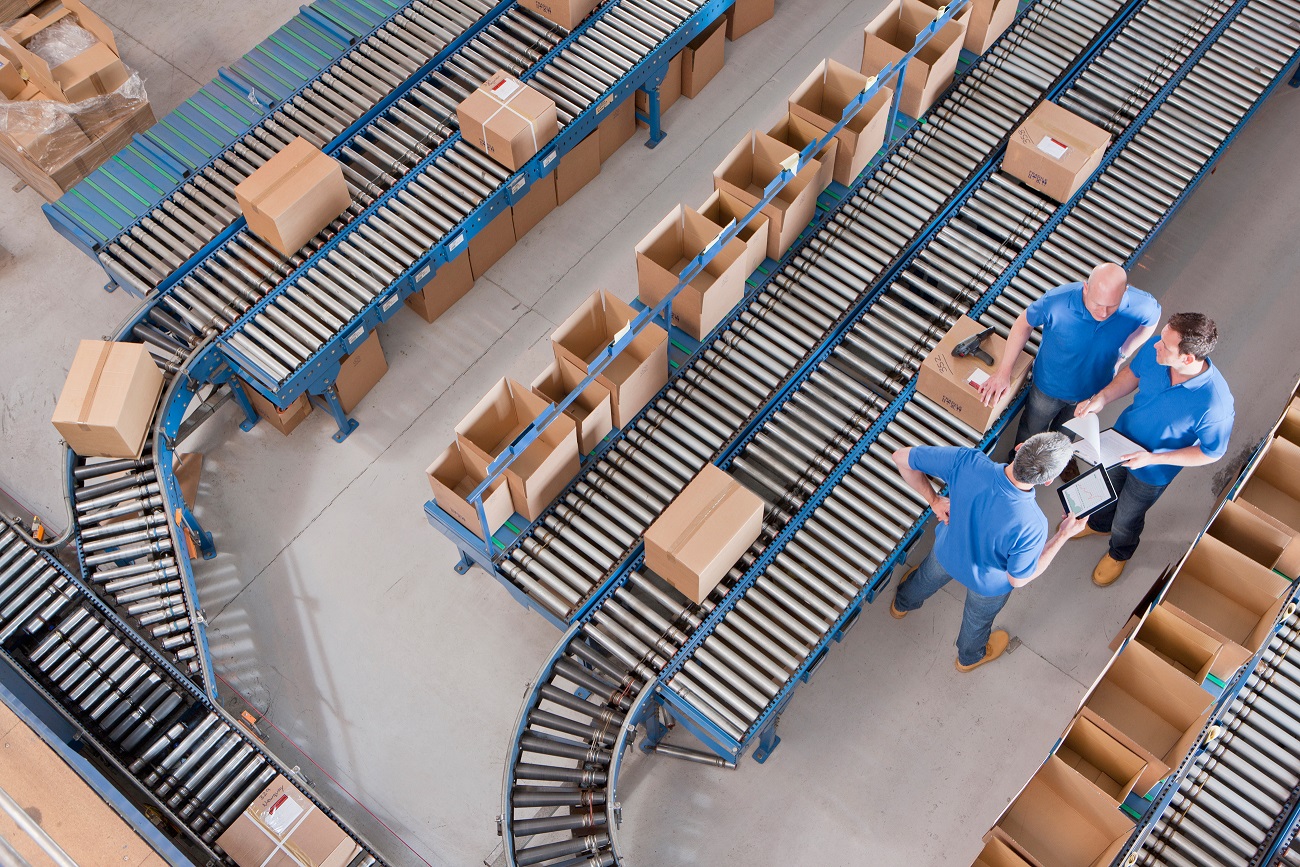 Interoperability is crucial, but complex to achieve, since testing the existing possibilities and ensuring reliable integration with partner systems takes both dedication and time.
7. Protect your brand.
By identifying flaws in your processes and solving abnormalities in advance, it is possible to free your brand from potential reputation crises.
These crises are sources of incalculable financial impact for companies and are related to the quality of their products or processes, from production through to sale to the end customer.
And in a context of increasing supply, as we live today, where new players are constantly repositioning themselves, consumers have become more demanding with regard to quality, supply, sustainability and transparency.
Serialization creates new possibilities to develop innovative solutions that can add value to the company.
8. Your business partners are watching you.
Drug manufacturers, CMOs, repackagers, and 3PLs all have their share of responsibility for ensuring drug traceability in the supply chain. As such, all these links depend on traceability event data coming from their trading partners.
They also demand certain types of data in each transaction. If you are not prepared, this demand will become a big problem when the implementation deadline comes around.
No single agent should work alone on its serialization project. Each part of the drug chain has requirements to fulfil.
When manufacturers, CMOs, 3PLs, wholesalers and serialization solution providers collaborate in sync the requirements become, in the end, great business.
9. A good pharmaceutical serialization vendor is the first step.
Many solutions on the market are focused on specific implementation points and do not solve the serialization and traceability puzzles.
After all, many of these challenges go beyond compliance and require investment in innovation to be met.
You need a vendor that is compliant with GS1 EPCIS standards to ensure that the data you collect is used effectively to gain business insights and optimize your operations.
Spending thousands of dollars on multiple services, accessing different companies for support, and integrating with diverse systems doesn't seem like good business.
Automating your pharmaceutical supply chain with a complete serialization and traceability system like the TTRX Traceability Portal is an opportunity to mitigate the impacts of recalls, securely manage your data, and integrate your systems without additional expense and hassle.
You can count on unlimited support and assistance from a specialized team throughout all the implementation stages.
Book a demo now and discover more benefits from a robust, interoperable system that goes beyond regulatory requirements.
{{cta('c53b7ee2-ee57-447b-89ef-0e1eddd533c0')}}